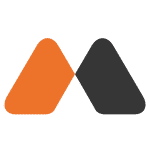 Hey hey, I'm thrilled you're considering working with me! I have helped different WordPress business owners with their product and I'm confident we can do amazing things for you as well.
Enough about me, let's talk about you!
These questions will help us set the context with some key preliminary information about you, your business, and your goals.
The more details and information you'd be willing to share, the more precise my understanding will be, hence, the way I'll be able to serve you.
Thanks for sharing such crucial information with me. Stay on the lookout for an email coming from me in the next few days!
---