Content Marketing is all the marketing that's left. — Seth Godin
I'm a
Content Strategist & Digital Consultant

.

I've been working within the WordPress ecosystem for the past 13+ years. I help companies and developers with a WordPress product position themselves, drive traffic towards their site and products, and build a flow of leads.
Examples of outcomes/deliverables I provide:
Site analysis (Content-wise, SEO, copywriting)
Benefits: to generate better rankings, better positioning, higher conversions.
Customer Research
Benefits: to gather a clear picture of the Ideal Buyer Persona which will then define all content-related efforts to increase downloads/sales.
Leads generation
Benefits: to build a direct communication channel with your prospect users to nurture, educate, and move them through the sales funnel.
Content strategy
Benefits: to achieve targeted organic traffic growth, SEO rankings, thought leadership positioning.
Email strategy
Benefits: to implement an ongoing communications flow with each of your segments (Ex: prospects, existing users, new users, "silent" users) based on manual action and automation.
Need help marketing your WordPress product?
Tell me more about your biggest challenges:
---
What others say about me: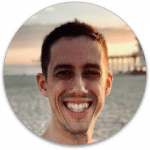 Brian Jackson, Co-founder at Forgemedia, former CMO at Kinsta
Ensure the success of your marketing campaigns:
"Matteo is an incredible hard worker, very organized, and proactive in terms of unveiling new opportunities for growth to ensure the success of the company (Kinsta). His solid experience and thorough approach to marketing were extremely helpful when it came to our content marketing efforts. Deadlines were set and met."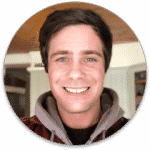 Raleigh Leslie, Partnerships at Codeable
Matteo's work has played a critical role in growing Codeable:
"Matteo is able to run with any ideas or loosely defined requests and deliver a complete solution. He has compelling writing and editing skills, a strong dedication to quality, and he's always looking to do even better. His work with content and beyond has played a critical role in growing Codeable to where it is today."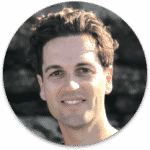 Mitchell Callahan, Co-Founder at SAU/CAL
Take your content strategy to the next level:
"For guys like me, who have knowledge to share but sometimes have challenges communicating, Matteo is your ultimate Content Specialist! If you need help taking your content strategy to the next level and don't know where to start, Matteo is your go-to guy!"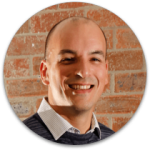 Jonathan Bossenger, WordPress developer and Consultant
An effective way of working with you:
What is great about working with Matteo is that he allows you to focus on the knowledge you have, but bring it across in a way you have never thought of. I would highly recommend working with Matteo for your next project!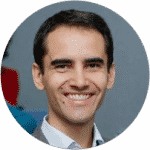 Marius Vetrici, General Manager & Founder at WPRiders
Invaluable insights for targeting the right buyer persona:
"Matteo started helping me identify the target persona to outline the key aspects upon which we'd develop our content. The entire content creation process was sooo much easy! Matteo provided me with invaluable feedback on content, structure, and other details that helped me craft the perfect articles for our target audience consistently."
---
Are you looking to grow your WordPress product?
Share with me what you're struggling with: