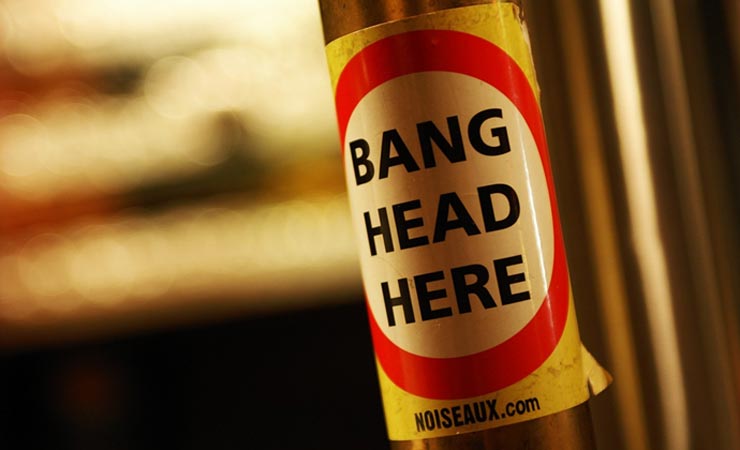 You've read that a blog is one of the most effective tool to gather more attention towards your business but you're discouraged because you don't know what to write about. You lose faith in yourself because you come up with weak editorial ideas, which sound far from interesting, and you can't start publishing right away. The scenario gets worse if you're a solopreneur, a freelance, and you're the only person in charge of taking care of the content production within your company.
Having no ideas resolve in missing a great opportunity to foster brand awareness for your product or service, being unable to reach more prospects through a well structured video presentation, and not having the chance to leverage all the key benefits of content marketing.
I've found myself literally thousands of time in this same situation, and banging my head at the wall each time I hadn't any good editorial ideas to develop a post wasn't a sustainable "creative process".
That's why I want to share with you how I get insights and inspirations to get a large number of viable editorial ideas to choose from. Ready? Let's roll!
1. List Out Keywords With Google Keyword Planner
First thing that comes to my mind is the well-known Google Keyword Planner, which gives you a quantified list of words relevant to your target. Thanks to this free tool you'll be able to draft a juicy editorial ideas list paired together with searches that are actually performed by users. If you never tried it, and don't know how Keyword Planner works this tutorial (see above) is what you need right now.
2. Use Twitter Advanced Search

Another great resource to gain editorial ideas is Twitter. Why? If you ask me this, I'll think you have no idea about how powerful the social network is. It gives you all that you need, plus real time content, all in the format of a sentence and a link. But searching Twitter is not just a matter of inserting one word in the field search and click the "Search" button. Twitter search is way more detailed and provides you with the possibility to search using operators, hashtags and emotions too! Want to know more about Twitter search? This post will tell you everything you need to know.
3. BuzzSumo
One of the most useful tools you can leverage to create new editorial ideas is BuzzSumo, which is a search box that brings together the most shared contents (posts, infographics, guest posts, etc.) for a keyword phrase and people who shared them. Thanks to it you're able to discover which contents made a huge impact online within your niche. At the same time, you'll gain a list of key people who gravitate around your niche and have a better way to get in touch with them, since you already know what they're interested in.
4. Google Suggest and Related Searches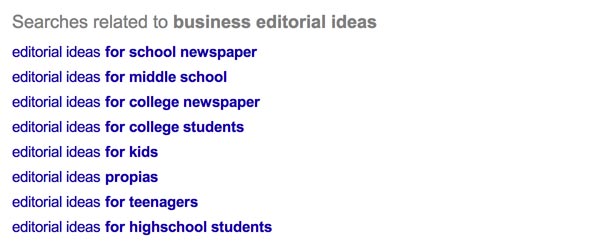 As for the Google Keyword Planner, Google suggest and its related searches both give you an amount of interesting keywords and keyphrases relevant to your main editorial idea. The example here is about the "business editorial ideas" query. Playing with your focus keywords, combining them into a longer phrase, or change it to a question, gives you a huge amount of ideas to test and, if good, develop into business topics for your blog.
5. WordTracker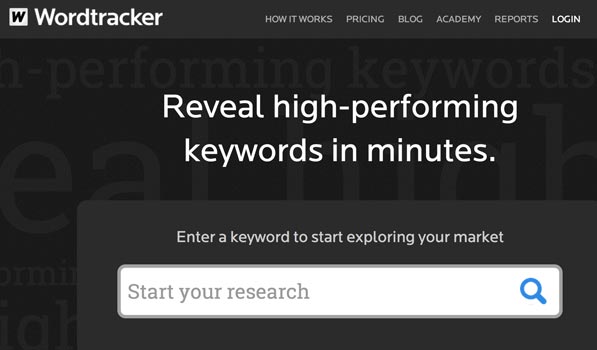 This free service easily prompt you with a list of keywords pertinent to your research. Using Wordtracker is really easy: you just enter your keyword, click "Enter" and there you have a compelling inventory of relevant ideas you can work on. For those who use Chrome, there's a neat extension that can save you some time.
6. Quora

The question-answer model social network Quora is a gold mine to those always looking for ideas because, in just one place, you get insightful answers about many topics by professionals. Just search for topics you're interested in and look for specific conversations you can turn into editorial ideas eventually. Don't find what you're looking for? Post your own question and see what people answer.
Conclusion
The ability to help businesses and startups gather, for example, more visitors towards their websites or product pages is a matter of developing an ongoing editorial flow that's able to address specific requests and goals. Since I'm a content strategist for a living, writing is one of the most important element in my everyday work life and can't afford to spend too much time looking for editorial ideas that don't work.
And you, how do you create a new content for your business when you don't have any idea at all?
[Image: unwiederbringlichbegangenes]