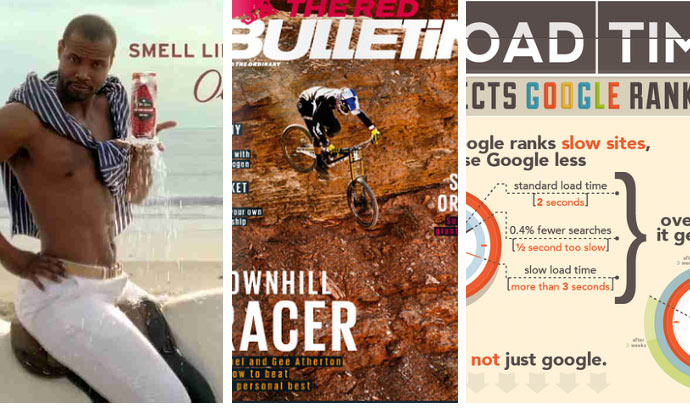 At its core, content marketing is a tool: growing awareness around a specific product or service by diluting and masking the advertising message attached to it. With that in mind, many types of content that you read, like, retweet or interact with on a daily basis are actually flawlessly-executed forms of content marketing implemented on different channels.
To show the strength of content marketing as a selling tool, I've put together 3 excellent examples of content marketing you undoubtedly came across in the recent past, but you might not have ever realized were parts of a content marketing strategy in the first place.
Example #1: The Old Spice "Man You Wish Your Man Could Smell Like" Campaign
Granted this example is a couple years past virality, it's still an excellent example of the right advertisements at the right time with incredible execution. This campaign created hundreds of one-off's from comedians and countless parodies – all of which furthered the exposure of the original; thus, furthering the exposure of Old Spice.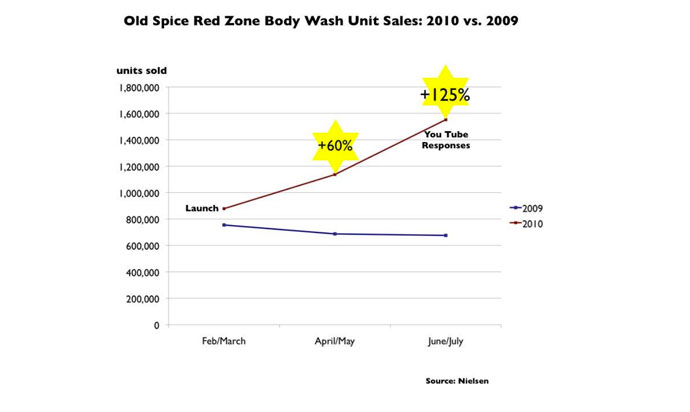 When you think about it, the Old Spice could have just as easily been replaced with any other antiperspirant because the selling point wasn't the product itself, but the comedic value that the video created. That being said, Old Spice was the one that pulled the trigger – and that's the huge takeaway here. Any company, regardless of their size, could have been the one that conceived of this campaign.
Example #2: The "Red Bulletin" Magazine (And More From Red Bull)
Red Bull is the Austrian company that sells the most popular energy drink in the world. What's more interesting here is that in 2007 the company launched Red Bull Media House with a clear yet powerful mission statement:
we're on a mission to fascinate. We constantly strive to create and distribute top-quality media assets that leverage not only our own media brands, but also those of our third-party media partners.
Red Bull has taken the same concepts of email marketing – granted on a larger scale – and created a platform for content that can generate repeat interest and sharing, without the individual understanding that they're helping grow the Red Bull brand. Actually, they've created more than just a platform, they've built a whole new company on their unique approach.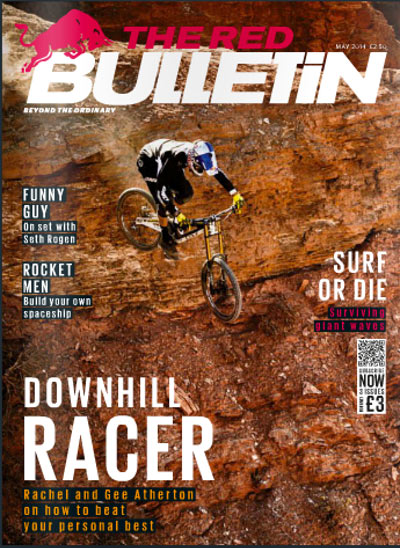 Because Red Bull knows their audience, they've been creating content for that people in the forms of an off-line magazine (Red Bull Bulletin), mobile games (Red Bull X-Fighters), amazing videos (The Art of FLIGHT) events sponsoring and anything is aligned with their strategy.
Example #3: Any Infographic You've Viewed or Shared
We all know them and have come to love them. Infographics (and data visualizations) are unique information displayed graphically which present information in a fun, easy-to-digest forma,t created with interaction and sharing in mind. When compared to an article covering the exact same information without the visuals, the engagement rates of infographics are significantly higher.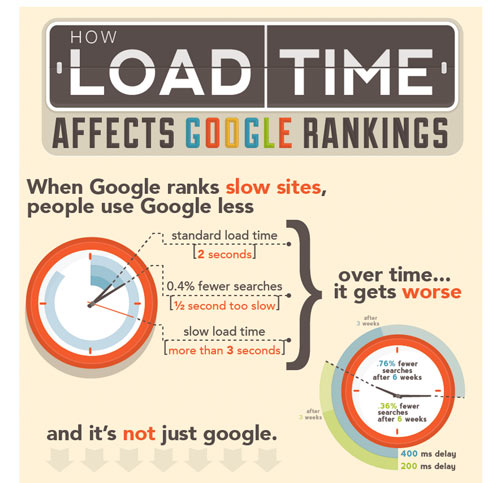 You might not realize it when you share it on your wall, but those infographics with "Top 10 Discoveries" or "TV Consumption per Income Bracket" all come with a hyperlink or accreditation at the bottom.
Every time someone shares the infographic, they share it because they feel that the people who read their posts will find it interesting. What they also share, however, is a direct link to the individual person or company who created the content in the first place.
Conclusion
These 3 examples of Content Marketing strategies show how powerful and deep content could be, no matter if you're on a big budget or not. The takeaway every business should take here? Create content that people is eager to "experience", wether it's a tutorial, a breathtaking video or a printed magazine, and address the ongoing thirst for this kind of contents with clever editorial ideas that are part of your core message.