Here's an interesting question: what's the average percentage of users who leave a review for a WordPress plugin?
Before you say a number, let me provide you with a little context here: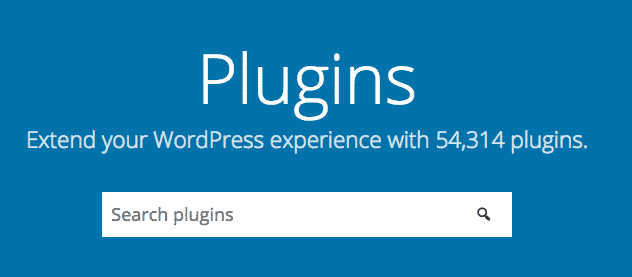 As of today, there are more than 54K plugins listed in the WordPress repository and:
All of them are free to use
All plugins provide some functionality, no matter whether you deem it useful or not. In fact, any plugin developer has to provide minimal working functionality to their plugin when submitting it to have it listed
WordPress powers up to 33% of the entire internet
Which means:
Thousands of plugins free to use means low entry barriers in term of attracting new users
Minimum functionality guaranteed means all plugin do something, hence there's likely a small group of WordPress users out there who are looking for that functionality. Having it for free is a strong driver
33% of the Internet means lots of people are using plugins and constantly search for them
So, having said that:
What do you think it's the average percentage of users who leave a review on the WordPress repository?
Think of a number (but don't get too attached to it).
I'll tell you what it is in a second.
I've been doing some research lately and started to pay attention to something I barely looked at in the past: plugin reviews.
The more I kept researching and browsing through plugin pages, the most frequently I saw a totally unexpected trend related to reviews.
So I dug deeper to understand whether what I was seeing was just something coincidental or had deeper roots.
How many reviews does a WordPress plugin receive on average?
Given how many plugins there are on the WordPress repo (see the number above), I picked the most adopted and used ones, which are grouped under the "Popular" research.
Then, I started investigating all the data in there for my review-to-install ratio quest. What would this ratio be? The more I dug, the clearer it became: it's low.
But how low, you ask?
So here it is: I put together all the data for the most popular WordPress plugins in the WordPress repo and calculated the review-to-install ratio for all of them.
What's the average percentage of users who leave a review for a WordPress plugin?
The average is 0.20%.
Boom! It's out there.
If I were a plugin developer, I'd be probably faint for a second or nodding frantically because you now have quantifiable research to back up how hard it is to get reviews with your clients.
Ok ok, it's not the worst thing it could have happened to your plugin (I'd say top 3, though).
But, man, this data just suckerpunched your plugin's ability to attract more users and leverage the WordPress repo as a solid acquisition channel.
Why that (in short)?
The more engaged your users are and the more your marketing encourages them to leave a review, the more reviews you'll receive. Social proof is a crucial element on top of which most plugin developers rely on to attract new users and increase their number of downloads.
So, if the average review-to-install ratio is 0.20% for a single plugin, it means that 99.80% of active WordPress users on average download a plugin — your plugin maybe —, are currently using it, yet they likely won't share a review for it.
Wanna know how the best plugin is doing on the review-to-install ratio among the popular WordPress plugins?
It's a little more than 3%.
Now, the number of installs sure impacts how high or low this metric can be. We can anticipate that with plugins used by fewer users against plugins with millions of users, the reviews ratio could likely change more easily because a single review weights more on the total number of reviews and the silent user base.
But that's the whole thing: the silent user base should be your target.
Review-to-install ratio grouped by number of active installs
You can see all the data in my spreadsheet here divided by Key Findings and All data.
Here below I featured my key findings so you don't need to go through all data on your own.
From 30k+ to 90k+ active installs

Review-to-install ratio: 0.22% on average.
From 100K+ to 500k+ active installs

Review-to-install ratio: 0.19% on average.
From 600k+ to 1Mil+ active installs

Review-to-install ratio: 0.14% on average.
From 2Mil+ to 5Mil+ active installs

Review-to-install ratio: 0.14% on average.
Best of all "Popular" plugins

Wrapping up
I'll come clean: I was shocked and still am a bit if you ask me. I knew just a small portion of WordPress users will spend a little time for sharing a review and many are those who want to just vent their frustration out no matter if the plugin actually has a bug.
But seeing that only 0.2% of users on average will share their review about a plugin is a lower percentage I couldn't honestly anticipate.
What I imagined the biggest challenge for a WordPress plugin to be, i.e. getting more downloads, is just part of a greater and more ferocious challenge: getting more reviews — hopefully, 5- and 4-star reviews — as their most effective and scalable way to attract new users consistently through the repo, hence increasing the number of downloads.
The review-to-install ratio has always been there, we just haven't paid attention to it. It's like the side of the moon we never see: it's there, even though we don't talk about it.
---
Are you looking for help getting more reviews for your plugin?
I'm available to help your plugin grow with more reviews, leads, and happy users. To start things off, tell me more about your WordPress plugin over here.