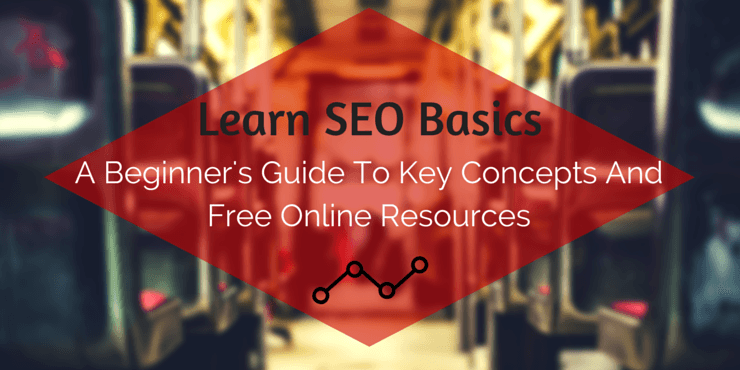 "When you publish any content, be sure to have it optimized". That's the mantra-like statement everyone with a blog or website has been told. "Put your keyword in the title and spread it within the body of your post to be ranked on Google". I don't think so, I might add. Search Engine Optimization is (SEO) a serious thing and most of people you talk too, think of it as a simplistic technique half-way from having buttlloads of money to spend and code hacking.
SEO isn't anything close from this even though is connected to both this false statements. So let's dive into SEO more deeply, not just for WordPress users, but as a marketing field mostly misunderstood.
The 3 Pillars Of Search Engine Optimization
I'll cut to the chase and share with you an SEO definition that actually gives you an idea of what SEO is about, no matter what you've already read and heard about. Of course those with more knowledge in this field would add layers of complexity to bring in more detailed info.
The main goal of SEO is to get high-ranking placement for any given content by making all the efforts needed to improve the easiness of access from search engines towards target content. The result would be an increased number of visitors to such content.
Here they are, the key elements of SEO:
The What: rank better on Search Engine result pages
The How (can you do it): improve accessibility aspects
The Goal: get more visits
The What, How and Goal of SEO
Click To Tweet
But how does SEO work? Let me explain that to you:
How SEO Works (Video)
I know, it's not easy to forget about everything you think SEO is but you should do, in order to perfectly understand what actually it is and then decide whether you need to invest on it or not (my answer: yes, you need it). To help you out, I found this easy yet pretty clear explanation of what Search Engine Optimization is all about by Creative Commons. Take a look:
Better, uh? Great. Now let's add a layer of difficulty here and dig a little more.
SEO Concepts Listed
When people talk about SEO, they might refer to several terms all related to SEO itself. And here they are with their explanation:
On-page SEO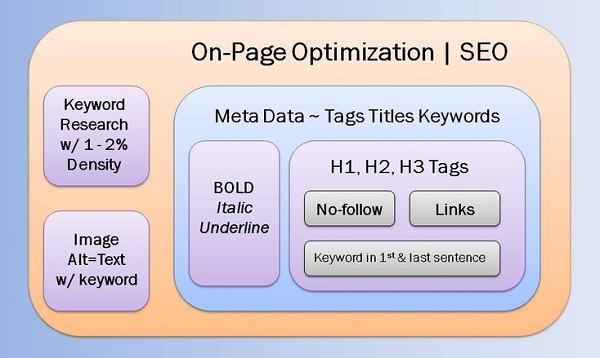 On-page SEO it's the specific aspect of SEO that covers everything that you can optimize "on a page" where your content is presented. Specifically this has to do with the following elements:
Page/Post Title
Page/Post URLs
Internal linking
Use Meta Description
Images
Meta description
Keyword density
Page/Post length
Page/Post speed
Off-page SEO
The complementary aspect to on-page SEO is off-page SEO. This compound asset of strategies is the way to grow the ranking and exposure of a single page even further, mostly by reaching out to people who might be interested in your content. Off-page activities have, as their primary goal, that to gather relevant inbound links and increase the social sharing activity of a single piece of content. But this aspect isn't for anyone and it takes some really learning to understand and implement it the right way.
Keyword Strategy
When it comes to keywords people usually think is all about stiff them onto a page and wait for the magic to happen. The idea behind a keyword strategy is to create a long list of related topics to a single business and, from there, "translate" it into searches users perform when looking for those topics through a search engine.
Of course this brief paragraph isn't enough to start working on the next keyword strategy but it gives you the gist. Interested in knowing more how to build and develop a keyword strategy? Brian Dean from Backlinko published one of the best in town: start from here.
Page Authority
Page Authority is a score (on a 100-point scale) developed by Moz that predicts how well a specific page will rank on search engines. It is based off data from the Mozscape web index and includes link counts, MozRank, MozTrust, and dozens of other factors. It uses a machine learning model to predictively find an algorithm that best correlates with rankings across the thousands of search results that we predict against. (via Moz.com)
Long story short: PA is a proprietary metric to assess the likely ranking strength of a single web page
Domain Authority
Domain Authority is Moz's calculated metric for how well a given domain is likely to rank in Google's search results. It is based off data from the Mozscape web index and includes link counts, MozRank and MozTrust scores, and dozens of other factors. It uses a machine learning model to predictively find an algorithm that best correlates with rankings across thousands of search results that we predict against. (via Moz.com)
Long story short: DA is measures the likely ranking strength of an entire domain or sub-domain, instead of the single page.
Blak-hat SEO (techniques)
The Almaighty Google defines Blackhat it in this way:
Illicit techniques that manipulate search engines to try to rank a site higher are considered blackhat techniques that violate our Webmaster Guidelines.
Since the purpose of this post is to learn SEO basics, that's enough for today :).
The most important technical SEO terms explained #seo
Click To Tweet
Moving on to the next topic…
What You Need To Read To Learn SEO Basics
It should now be clear how Search Engines and web contents relate one another, therefore you're now ready to dig deeper in getting to know more about SEO basics. I'd like to ensure you by saying that: it's ok if you feel lost or almost any aspect of SEO sounds too difficult to you. Learning more about concepts such as "indexing", "crawling", "keyword density" are far from being easy to understand for first time readers. So hang in there and read along!
I'd like you to start with these 3 free SEO resources
Google's official SEO starter guide

You can download or read it here.
Beginners Guide To SEO by Moz


You can start reading from here.
Learn SEO from experts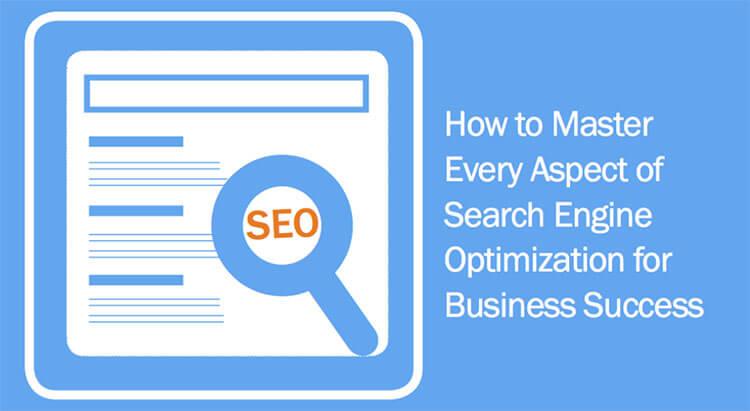 At HubSpot they know a few things about SEO and this free ebook is a great resource: read it here.
The 3 most famous free resources to start with SEO Click To Tweet
Now that you have some guides and ebook to spend some time on, I'll provide you with a neat list of blogs you should immediately add to your RSS reader or subscribe to.
"Which SEO Blogs Should You Read To Better Understand How SEO Works", you've asked to friends and people online. This is the answer you've been looking for long time:
The 7 blogs you can't afford not to read to learn SEO
The 7 blogs you can't afford not to read to learn SEO
Click To Tweet
How To Start With SEO For Your Website
Hold your horses cowboy! You'd better follow these steps unless you want to waste your time and efforts. So here's how you can apply SEO to your business in a natural flow:
Read at least one of the guides listed above to develop an overall understanding of search engines, content, links, queries and how they relate one another

Create a list of topics related to you business and think about how you practically search for them when performing a search: which words do you type? which you avoid? which are the autocomplete and related searches Google offers you? This would give you the best approach to start with keyword strategy for your business.

Before creating new content at all, improve the speed of your website and its usability with insights provided by tools like Google Webmaster Tools. Take into great consideration mobile users as well (you heard about Mobilegaddon, right?) because they perfectly represent daily behaviours by people.

When writing, pick up quickly the best practices for on-page SEO so you would manage correctly key elements such as title tags, post headlines and headings, meta descriptions, and images too. If you're on WordPress, make your life easier by mastering WordPress SEO by Yoast.

If your website doesn't have it, create a section (like a blog) where you'd publish articles or blog posts on a regular basis. The more content you're able to publish the more attention you'll get both from Google crawlers (your site would be indexed more frequently) and new visitors. Be warned, though: don't publish super-short, crappy, awful content that's poorly formatted or has no value at all. Try to go beyond the 300-400 words at least every time you publish an article. Other pages, like for example your contact page, are allowed to have less words because their goal is just tell where your business is located.

Leave off-page SEO aside for the moment, at least until you feel confident about how to create new content for your website and make it a business habit.

Don't try to fool search engines, build trust with your readers instead.
Starting with SEO for your business? Here're the 7 steps to follow #seo
Click To Tweet
Wrapping Things Up
SEO is a process. Knowledge is important but just as much so is time.
The hardest part of all is to WAIT, it takes time sometimes months, so be patient and don't keep changing things. Just hold on a little longer and wait. You can't honestly say you've mastered the basics of SEO once and for all because, as any aspect of business and human activity, it's always an ongoing process. But hey, you're now more than able to understand how SEO works and make it a weapon within your marketing activities.
Don't forget to test your knowledgeby taking these free tests on Search Engine Optimization… it's fun!
How about you: how did learn SEO? Which resources (books, articles, etc.) do you think are worth reading?